Lyrical Children
Music Together for children birth to 2nd grade - Serving You VIRTUALLY - OR OUTDOORS while we wait to return to our indoor locations - Northeast Suffolk - Since 2002
Lyrical Children
Music Together for children birth to 2nd grade - Serving You VIRTUALLY - OR OUTDOORS while we wait to return to our indoor locations - Northeast Suffolk - Since 2002
Lyrical Children
Music Together for children birth to 2nd grade - Serving You VIRTUALLY - OR OUTDOORS while we wait to return to our indoor locations - Northeast Suffolk - Since 2002
**TURN LANDSCAPE IF NOT SEEING EVERYTHING**
Music Together® brings music joy to your family!
CHECK OUT ALL THE OPTIONS AVAILABLE
Whether we're in-person or online MUSIC is ESSENTIAL during this pandemic - (NOTE: offerings may change based on current NYS Guidelines)
***GIFT CERTIFICATES AVAILABLE - any amount
Making "music together" brings families together like nothing else.
Every week in our music classes at Lyrical Children, babies, toddlers, preschoolers, big kids and the grownups who love them come together to play musically. Little ones love playing along in class and/or watching their caregivers participate - showing how they love to be part of their children's growth into confident music-makers. And everyone loves our songs that'll have you tapping along in no time.
Our Mixed Age class model, for birth to 5 years, fosters natural, extended family-style learning. Children with special needs, grandparents, parents, caregivers, older siblings - the whole family is welcome, creating a beautiful musical community of friends and family! Older children, 4 - 8 yrs in Rhythm Kids, also love making music with their family as they take the experience to a new level.
Click Here to view Several Options available to participate in our classes: Hybrid Outdoor or Online
MUSIC TOGETHER Online - Safe in the comfort of your home!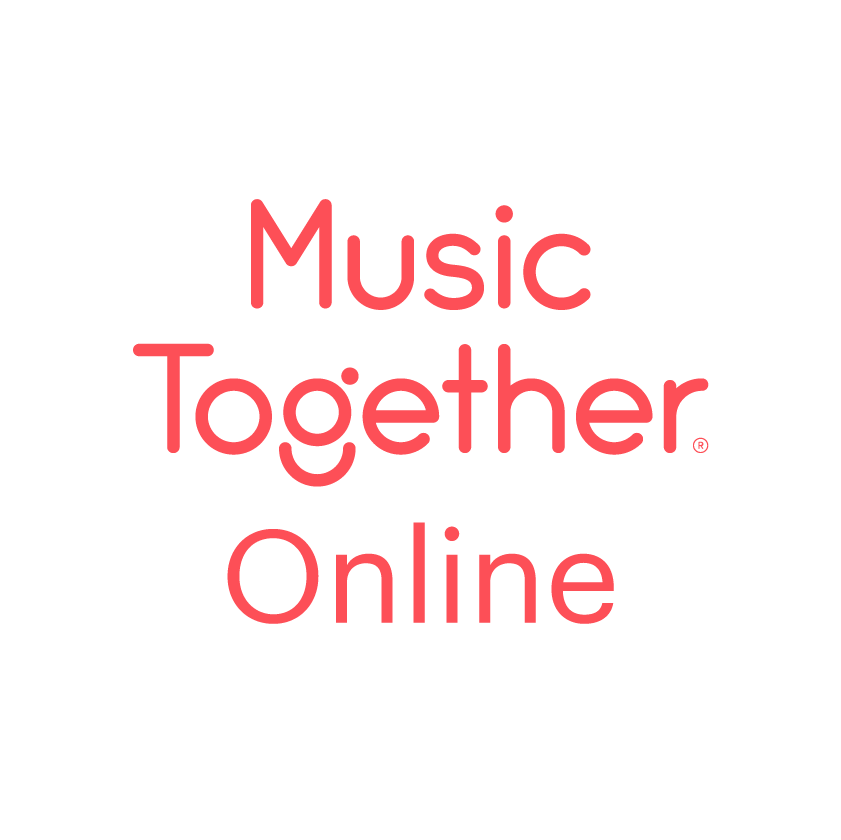 We're bringing family music fun to your family virtually!
Program includes Live Classes, Library of Recorded "mini classes" for On-Demand use, Play at Home ideas, and daily inspiring content for music-making with the whole family! Contact us for access to a demonstration class of Music Together Online.
During this pandemic you have CHOICES for how to bring Music Fun & Learning into your families days!
Find what fits your comfort level
MUSIC TOGETHER ONLINE LIVE Interactive classes for children from birth - 8 yrs! The whole family can participate - per Family Tuition rate!
Participate as 1 family or with a group (POD - Home School - Etc)
Have a NEWBORN? The mixed-age class is a wonderful environment for birth thru 5 yrs! Babies love everything their grownups do - and our focus is on guiding the you - the adults - with ways to musically interact with your child! New parents will learn all the ways that babies naturally respond to music and fun techniques to use at home!
Have an older child (4 - 8 yrs)? Rhythm Kids Online is an exciting music, movement, and drumming class where children interact and have opportunities for leadership roles. Parents participate also in the fun activities.
Is you schedule crazy - Find it hard to commit to a scheduled time each week? Music Together On-Demand is for you! Access to all mixed-age recorded content for ultimate flexibility!
Do you have an established Social Group? (POD - Home School - Etc) - You can attend a virtual class together in your location!! - Get in touch for more info.
***************************************************************
Mixed-Age Hybrid Outdoor Classes - Social Distance-SING group classes held outdoors following protocols to keep all safe or virtually (if weather is inclement)! Details in class description.
***************************************************************
***************************************************************
INFO text 631-285-1122 or phone 631-775-6260 *new number
Building Family Music Communities since 2002
_______________________________________________________________________
Why Music Together?
All children have a natural LOVE of music that blossoms in a sufficiently rich music environment. Each week in our classes children from birth through early elementary and the grownups who love them come together to play musically. Class options include Mixed-Age, Babies Only & Rhythm Kids. In our classes little ones love playing along, and caregivers love being a part of their children's growth into confident music-makers. Accessible songs that'll have you tapping along in no time. Music Together is the perfect family activity
Class Options for birth thru 8 yrs
Discover about the Music Together
IN-SCHOOL curriculum
available for your school!