Music Together is…
…an internationally recognized early childhood music and movement program for babies, toddlers, preschoolers, kindergarteners, and the adults who love them. More >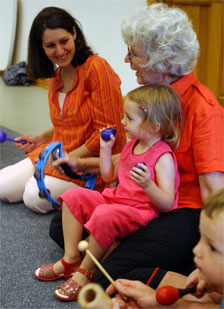 Meet the Teachers of Lyrical Children!
Our teachers come from all sorts of backgrounds, but they're united by a common passion: Sharing the joy of music with children and families in Aquebogue, Wading River, Ridge, Miller Place, Port Jeff & Setauket!
All "Registered" teachers have successfully completed the live Music Together Teacher Training, which is built on research in early childhood and music development. We keep our skills fresh through workshops every semester and advanced training offered by Music Together Worldwide.
We are currently seeking to expand our teaching staff! If you or someone you know would like more information about this wonderful opportunity, please contact Marie at 631-775-6260.
Info about Music Together Teacher Training can be found HERE. Lyrical Children can assist with the cost of training for the right candidate. Contact us for info.