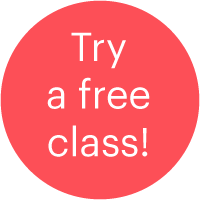 The Music Together Winter 2021 Semester
Join us for the Bells Song Collection (mixed ages) and Elephant Collection (Rhythm Kids) this Winter!
Now more than ever, we all need music. We hope you will make Music Together or Rhythm Kids part of your life this Winter.
Virtual, Hybrid Outdoor or On-Demand
As a family registered for a Winter Class (all formats) you will also have access to the fabulous library of on-demand class videos created during the semester. Included are recorded classes, bonus play at home ideas & other fun extras. You will receive the Music Together semester materials which allow you to listen to the Bells song collection on the go with the Hello Everybody App and share the engaging Song Book with your child.
In the upcoming Bells song collection, families will play with their voices by mimicking the sounds of instruments in the "French Folk Song," and Spanish-speaking animals in "De Colores." (Did you know that in Spanish, roosters say "Quiri-quiri quiri" to wake people up?) Making funny animal sounds, lip-burring, and other tonal play helps children explore their vocal register, discover their singing voices and distinguish them from their speaking voices. And since children learn from contrasts and by expressing music with their full bodies, you'll be hopping lightly like birds and sliding smoothly like an ice skater. You'll have so much fun you won't even notice that you're learning staccato and legato! In addition to your weekly classes, your tuition includes recordings and materials for you to use at home, including access to the songs through the Hello Everybody app.
Join the Winter session and play, sing, laugh and learn with families in your community.
The Elephant Collection (Rhythm Kids) features triple-meter drumming patterns inspired by the traditional social dance from Mali known as Suku. We'll enjoy dramatic play in "Elephant Stampede" and choreographed dancing and drumming in "Music Everywhere." We'll also learn a delightful Gaelic children's song called "Dilín ó Deamhas" and, of course, have a blast doing "The Elephant Dance"! All the songs in this collection have been chosen and arranged specifically to support each student's music development.
****Families registered in Mixed Age MTO who have older children can add Rhythm Kids at a discount ($90 off) - contact us for coupon code.
Families will use their own instruments for our classes at this time - HOWEVER we do have Musical Instrument Bags with assorted Sanitized Gently Used Rhythm Instruments for Sale. To purchase Contact the office.
With Music Together Online, the teachers you know and love from Lyrical Children will guide YOU (the adults) LIVE with fun activities to interact with your child(ren). Participants can be individual families as well as Pod or Homeschool groups.
With MTO your screen/device is merely a "window" - through which the adults follow the teacher, while doing the activities with their children. It's not about watching us - It's about you showing your child how much you enjoy making music with us

(even if/when they are busy doing something else:)
Enrollment for MTO is Per Family with unlimited makeups!
***Materials will be mailed to your home***
**If you have a crazy schedule - check out the On-Demand Only Option!
We have a few locations where we are able to offer Hybrid Outdoor Classes with Social Distancing! All In-Person families MUST FOLLOW strict guidelines and SUBMIT REQUIRED Documents to participate - Links to documents are provided in the Registration Process. Be sure to read all details regarding inclement weather & NYS guidelines.
Our Hybrid Outdoor Locations
Port Jefferson - Joe Erland Field
Aquebogue - Our Redeemer Church - Field in back
Is your schedule a little crazy & you find it difficult to commit to attending at a specific time each week?

Then this option is FOR YOU! Access to all recorded content - so you can follow the lead of the teacher and

orchestrate your own class when the time is right!

**Due to current NYS Restrictions in our area we are NOT able to arrange classes at families homes. If the situation changes during the winter session we may offer late start options.
**Classes offered WILL INCLUDE - Mixed-Ages & Rhythm Kids!
ALL Families enrolled for our Winter Session will have access to:
All the recorded Zoom classes for 24/7 on-demand access. For those enrolled in Music Together Online with the Interactive Zoom Classes READ @ Tips & Security Settings. The focus is still on Adult participation! Unlimited makeups
Weekly pre-recorded extras by the fabulous teachers of Lyrical Children. These will be shared via a new super-duper private Facebook Group, "Lyrical Children's Virtual Music Space" Content will be organized in UNITS for easy access.
A New Private web page with exclusive access only for Enrolled Families to view all recorded videos PLUS all the extras. If you are not on Facebook you will have full access to all videos here.
Downloadable family resources (coloring pages, musical games, etc).
Bells or Elephant collection music (songbook, CD, download code).
Enrolled families who are not current Fall families will receive an invitation to join the PRIVATE Facebook Group/your family portal - Lyrical Children's Virtual Music Space - ONCE the WINTER CLASSES BEGIN. Fall families not enrolled for Winter will be removed from the current group and lose access to the prior class content.
SCROLL DOWN TO SEE ALL Class Offerings (turn phone to see teachers)
CHECK OUT the Rhythm Kids Class for Older Kids (4 - 8)!
For a preview of Rhythm Kids - View This!
REGISTER NOW for Winter!
New families - Reserve your spot to Preview a Virtual Class.
Music Together Online (Mixed Age or Rhythm Kids) - Per Family Tuition - No Sibling charge in same class. $175 for 10 week session ****Families registered in Mixed Age MTO who have older children can add Rhythm Kids at a discount ($90 off) - contact us for coupon code.
Mixed-age Music Together On-Demand Only Tuition - No Sibling charge. $150 for access to all Recorded Content on your schedule.
Mixed-Age Music Together Hybrid Outdoor Classes - In-Person Tuition - $205 first child / $140 sibling (sibling babies 7 months & under free) for 10 week session
**HOWEVER if your family has experienced a loss of income due to COVID-19 - please contact me for a sliding scale where you can pay what you can truly afford. I want to give a break to families who may be out of work now, but please realize we are still professional music educators with the goal of providing you with the highest quality music learning experience for your child.
**Current or former Families - If you need a payment plan please contact us to set it up.
_______________________________________________________________
Family Referral Program - Take advantage of our referral discount - Your friend gets $10 off their registration and you get a credit for $10 off a future semester! View details here.